Biotechnology is a division in science. It combines technology and biology and applied in pharmaceutical sector. The biotechnology remains as a great boon to pharmaceutical industry. It helps in genetic testing and manufacturing of vaccines.
Manufacturing of vaccines
Most of the pharmaceutical companies focus to produce medicines and products that will help to fight severe health conditions. It remains beneficial for the public in variety of ways. Due to population increase, changing economies and lifestyle the entire world comes across various diseases and health problems. It is not easy to cure some of the complicated medical conditions. Biotechnology has helped in a great way for pharmaceutical industry.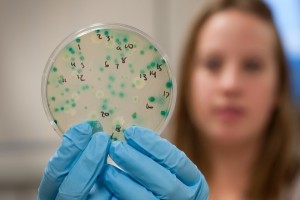 It has found cure for various diseases like bone fractures, hepatitis B, arthritis, cardiovascular problems and more. The pharmaceutical manufacturers invest heavily and hire experienced biotechnologists for the research. They have founded variety of solutions for several diseases which was considered incurable at one point of time. The science has helped to fight against the myths. The scientists are studying and exploring more to bring the major benefits of biotechnology.
Genetic testing
Genetic testing was made possible with biotechnology. It has opened vast secrets hidden in our human body. The testing is highly beneficial for medical science. For example, genetic testing is used in determining the sex of unborn child, forensic tests, finding early signs of cancer and also helps in determining the possible deficiency which is impossible to find out. Most of the biotechnology company carries out different types of testing. It has great demand in the market. It is expected to reach great prospectuses in the future.
Read Also : Bio-Mats – Experience the Benefits