Agriculture is referred as cultivation of animals and plants for medicine, clothes, fuels, foods and other products. These are some of the essentials for living. Agriculture is practiced in different ways and followed by different people all around the globe. It is well known that agriculture is practiced in certain places and most of the places are not seen with agricultural products.
There are several factors that affect the agriculture. It includes weather, water content, minerals present in the soil and other geographical and political factors. Some of the important factors that have resulted to follow the modern agriculture is need to improve the yield, drought, pest and disease resistance found in plant products. Biotechnology was there in practice since years and it has helped to overcome various problems in different aspects of life. It includes from plant reproduction to genetic engineering.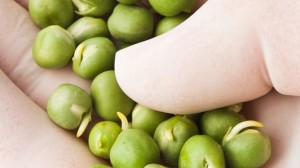 Agricultural biotechnology is one of the major applications in biotechnology. It involves growth and development of plants to produce high yield and products like fruits, vegetables, leafy vegetables and grains. They ensure to develop the plants in such a way it tolerates high humidity present in the air, high salinity present in the water and extreme weather conditions.
The biotechnologists aim to produce plant products according to our daily needs. This way, we can control features like odor, taste, size, and color of vegetables and fruits. The biotechnological applications play an important role in agriculture. It has brought several changes and provides various benefits for consumers. Some of the non scientific people complain about the hazards of biotechnology.
Read Also : Bio-Mats – Experience the Benefits