Cancer: One Of World's Common Killer
The tremendous advances in health care like the latest PET CT Scan may have helped in diagnosing Cancer better but its treatment is still lagging. After circulatory diseases, it is the 2nd leading reason for death around the world. In Europe alone, 3 million people are diagnosed with the disease every year. Out of this 50 % are fatal because the success of the treatment is limited. Add to it late detection and other difficulties in diagnosis; Cancer has become a dreaded ailment.
Thankfully, recent development in medical biotechnology has brought a ray of hope. It has increased the knowledge we have of cancer at a molecular level, which can lead to earlier detection and better treatment. This writeup takes a look at how biotechnology is bringing a change, and the novel research that has already created impact.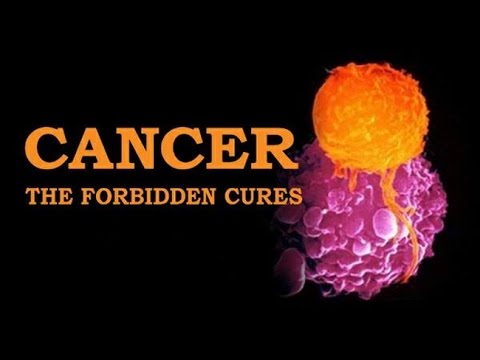 To understand how biotechnology aid, we need to grasp the changes in our genome that cause cancer. It also alters our proteome, i.e., the proteins our cells produce. These modifications give cancer cells the ability to grow uncontrollably by evading the standard mechanisms. Medical biotechnology helps by:
Identifying the areas where the changes have occurred
Using the data to create better diagnostic methods.
Finding treatment and prevention regimens utilising the knowledge
Looking for biomarkers
Biomarkers or predictive molecular signatures are molecules in our body that help indicates disease and its state. In the case of cancer, it could be protein that tells the risk of cancer and its expression level the progression of the disease.
Biotechnology: A Different Perspective In Diagnosing And Treating Cancer
Two examples of how biotechnology has already brought about a change in predicting the risk of cancer, diagnosing it, and finding which treatment is the best course are given below.
Breast cancer is the most common type of cancer in women. In the past 10 years, the number of patients has steadily increased. The disease has no specific class when it comes to history, clinical appearance and genes. Moreover, almost 70% of cancer patients who receive postoperative irradiation show no success in treatment. When it comes to adjuvant chemotherapy, only 10% of patients see any benefit. For most, surgery is the only cure for breast cancer. It implies that a better method of predicting it and deciding upon the optimal treatment is required.
This is where medical biotechnology steps in. A research genetically profiled 600 breast cancers. For 400 of these, a complete and matching proteomic analysis was done. The study identified new gene and protein profiles. These profiles are better biomarkers than any of the prior ones to categories breast tumours in their correct subtype. It implies these biomarkers have the potential to find a more targeted (and successful treatment).
A Further Impact Of Biotechnology On Cancer
One more example of the revolution in cancer because of biotech is mantle cell lymphoma. Cancer impacts the lymphatic system and therefore has a low survival rate. For cure, the right diagnosis is needed, which means all other kinds of lymphomas have to be eliminated because they require relatively milder treatments. Genomic and proteomic research has helped pinpoint potential therapeutic and diagnostic markers for MCL. https://labiotech.eu/features/the-ultimate-review-on-how-biotech-changed-cancer-treatments/ – Check out the how biotechnology changed cancer treatments.
There is no doubt that biomarkers, thanks to biotechnology, are going to be the future of medicine. Biomarker pattern profiling can aid in:
Diagnosis
Prognosis
Therapy
The only condition to utilizing the powerful tool in detecting and curing cancer is research. The first few experiments have already proved that it has immense predictive power; more is needed to win the never-ending battle against Cancer ultimately.
Lastly, it should be noted that being aware of what goes on at a molecular level in Cancer is just part of the advantage. The other is the cost. When cancer is diagnosed early or the right treatment is chosen from the start, it also reduces the financial aspect of healthcare for the patient!